CrispAds Blog Ads
Tuesday, June 07, 2005
Beautifying Isn't Cheap
Last Friday, upon the threat of rain, we decided to paint the room that's supposed to be the library. Previously, it was a playroom for kids with BRIGHT primary colors of blue, red, yellow and green. I'm so glad that there is such a thing as a primer. Without that, I just cannot imagine how many coats of paint we'd have to apply, especially over blue and green.
We're still not finished with it. Got halfway to go.
We decided to go shopping to buy some stuff for the house or what we need to renovate. Deeper in debt we go!
KT and I can't agree on a shade of color. However, there are a couple of shades that we both found and liked. Now, we just need to narrow down to one. We'll get back to that when we actually finish put the primer all around the library.
Bought some stuff and will come back to buy more stuff, like paint and such. Oh, we got a curved shower rod that adds 25% more room in the shower. We've been spoiled with the curved rod at our previous residence. We finally found it at
Bed Bath & Beyond
. Oh, so roomy!
Shopping around can be fun but it can be energy draining as well. Just had to come home and rest up.
Saturday was a surprise baby shower/farewell party for
Terese
and Chris, hosted by
Jonelle
and
Kekua
. It was a small gathering since some other invitees were celebrating Deaf Day at King's Dominion in VA. So, it was just Jonelle, Kekua, Manny, Shannon,
Cookie
, Isaac,
Roy
, KT and me. It was sooooo good to see Cookie once again! I finally got a chance to meet her husband, Isaac. Nice guy.
To entice Terese and Chris to come over, Jonelle had previously agreed that they would go out for lunch. Kekua and Jonelle drove over to Gally and picked them up. Jonelle acted like she forgot something at the house, leaving the others in the car. She came back and pretended that she sprained her ankle really bad. (Jonelle said that was a tendency of hers and that Terese is used to that.) So, Jonelle paged Terese to come in and help her because she's limping really bad. Well, Terese never felt her pager go off, despite the numerous pages sent by Jonelle. All of us were in the living room, laughing and watching the trio in the car. Kekua was in the back seat and he kept looking out the back window and stealing a glance at the front window as if saying "WTF!".
At last, Terese checked her pager and they all went in and surprise! It was a wonderful gathering and so nice to catch up with each of them. We're all looking forward to the baby pop out...which is really soon.
Oh, we played this one game. There were 6 unindentified baby jars. We all had to sample a taste and then guess what it is. Them poor babies, having to eat those disgusting food...especially mac & cheese. Ugh! We all thought it was rice pudding but it was mac & cheese. Talk about stomach churning!
After that, we left to Tenleytown for a double date with a lesbian couple. Had dinner at
Guapo's
. You know it's a good Mexican restaurant when you see nothing but Hispanics coming in and out of that place constantly. Seriously, those chips and salsa placed on your table before dinner are dangerous. They're so good that you're just munching them up. By the time your dinner arrives, you're already halfway full!
Came home and watched a couple movies: (posting 3 since I can't remember which one we watched on Friday night)

The Woodsman is not an easy movie to watch. A pedophile (Kevin Bacon) has been released from prison and is attempting to move on with life, despite harrassment from work, disgust from his probation officer, tracking the movements of another pedophile who is eyeing young boys across the street and a woman (played by Kyra Sedgwick-Kevin's real life wife) who keeps coming back to him even though he has told her his crimes. Walter (Kevin) is trying to live a normal live, despite occasional urges/stalkings on young girls. Somehow, his witnessing of another pedophile victimizing a young child makes him realizes how tragic the whole process is and supposedly sets him on a right path.

If you like slapstick comedy, such as Scary Movie, Space Balls or Good Burger, then you'll like Top Secret. I'm not always a fan of slapstick comedy because it's often overdone or the plot just doesn't make sense or it's just overly cheesy!
Anyways, I don't think I've ever seen Val Kilmer so young.
Anyways, there were some funny scenes/lines in this movie. Our favorite part is when Nick Rivers (Kilmer)and Hillary Flammond (Gutteridge) were seated in a fancy restaurant in East Germany. A waiter approached and spoke German. Nick commented to Hillary that he doesn't know German. Hillary replied that she knows a little German. The camera shifted to a short German guy waving to Hillary. har har

I may be weird or whatever but I've never been a fan of Merlin or King Arthur or the Knights of some round table stories. Dunno what it is but it never was appealing to me.
This movie wasn't so bad. It's a different twist to the tradition Merlin/King Arthur story. I think that the story's pace could have been a little faster.
Sunday, KT sanded down some parts of the house outside and applied primer while I went out for a meeting. Just a little over a month to go before RAD 2005 Conference commences. I'm excited to see some familiar faces and make some new friends as well.
I arrived at the meeting place a little early. So, I thought I'd walk over to the nearest CVS and grab something to eat for lunch. Discovered Tyson's Hot & Spicy Buffalo Style Chicken Chunks in the beef jerky area. Mmmmm...so good! Much more tender than teeth wrestling with beef jerky. You just gotta try it!
It's been so hot and humid these days. Damn them mosquitoes, sucking out my blood. They never bother KT. Arrgghh!
Oh,
Lost
by Gregory Maguire sucks! I could not wait to finish that book. I'm so glad to be over with that book.
Wicked
is still the best!
Mirror, Mirror
wasn't too bad but much more enjoyable than
Lost
. I still have one more of Maguire's to read,
Confessions of the Ugly Stepsister
. It better be good.
Currently reading: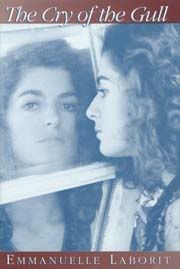 ta ta...
|