CrispAds Blog Ads
Friday, December 09, 2005
50th Birthday
Today would have been my mother's 50th birthday.
I'm sure that if she was still alive today, she would've been given a fabulous jubilation of this special milestone.
Alas, she is no longer on this earth with us. However, that doesn't mean that she cannnot be remembered. I know that loved ones, such as myself, will reflect precious memories of Mom.
Mom, Happy Birthday! You're always in my heart and in my mind. Love you dearly!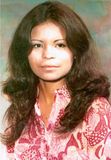 My mother in high school, just before she met my dad.
I'm in there!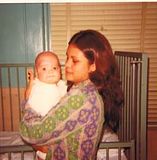 Mom and me.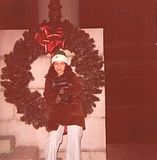 This was taken in D.C. We were in D.C. because Dad was in boot camp in Virginia and I was at Walter Reed with spinal meningitis.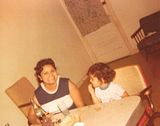 During my birthday.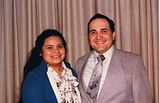 Early pictures during the United Pentacostal days in Germany.
A relaxing moment in Germany.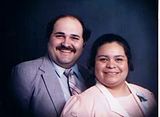 This was when we were back from Germany. There was a time when Mom wore her hair in a bun. I used to tell her "let it down!".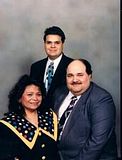 Yeah, I used to have hair!
Ugh! I hated having my pictures taken. This was me going "ya mind!".
This was taken a year after Mom's first surgery, when her cancerous stomach was removed. She had lost over 100 pounds. In this picture, she looked just like Grandma.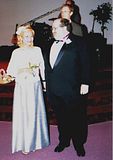 Dad surprised Mom with a vow renewal, 3 months before their 30th anniversary. Mom died 3 weeks before the anniversary.
This picture was taken after 3 of her young neices worked on her face.
Mom smiling at the attention she was getting at a family gathering.
Mom wanted an early Christmas in case she wasn't gonna make it or had to be bedridden or whatever. This party was called a Life Celebration Party. It was bittersweet, which had many of us crying.
This was one of the last pictures of us. She died shortly after this picture was taken.
Elvia Gray
1955-2003
|