CrispAds Blog Ads
Friday, March 31, 2006
Spanking the Monkey
Ok, guys, no need to laugh. We all do it! "Liar, liar, pants on fire!" to those who deny doing self-gratification.
Some time ago, I shopped around at
The Leather Rack
, just to see what they had in store. I came across some lubricants that had some interesting names. I dunno what made me think of them now but I googled them and thought to share them with you.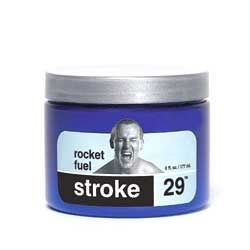 Stroke 29
, a masturbation cream, is supposed to be one of the best creams around for self-gratification. Supposedly, after you slab on this cream lubricant, around the 29th stroke, you're supposed to experience an aroused sensation. Or in another words, the longer you stroke, the better it gets.
Read
Freddy and Eddy's
review on Stroke 29.
The fact that Stroke 29 has aloe vera, that's supposed to be some comfort for those who chafe easily.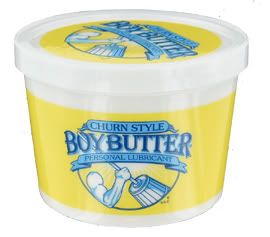 Now, I had to laugh at this one. It truly looks like a little tub of butter you'd buy at the grocery store, like
Blue Bonnet
.
Now, I'm not sure what ingredients are in other lubricants but
Boy Butter
makes it clear that it contains vegetable oil. Hmm, is that good for our joysticks?
Jack Jelly
is another competing silicon-based lubricant also promising enhanced sensation. I had to laugh at
Meo's
cautionary note:
Please jack off responsibly.
So, self-gratification should be fun, right? So, stop spitting into your palms and lather up with some creamy lubricants! Happy spanking!
**********
Imagine if you actually saw this ad for Viagra here in America!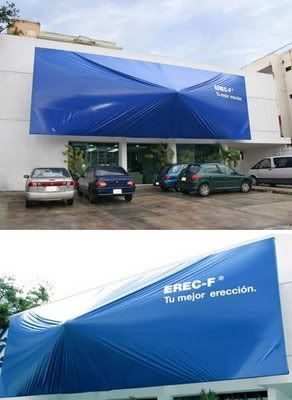 Hat tip:
towleroad
&
creativecriminal
**********
Dursley Davies
Check out the cute & sexy underwear outfits for men, especially the packages!
**********
ta ta...
|