CrispAds Blog Ads
Monday, May 08, 2006
Unity Protest Continues
A friend of mine emailed me some pictures, from his Sidekick, of the protest and Tent City: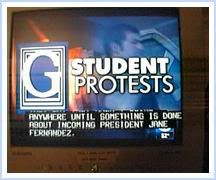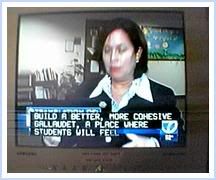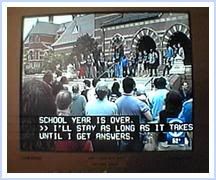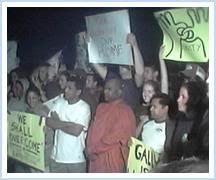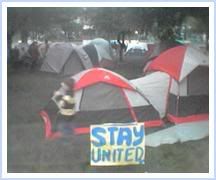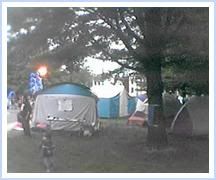 **********
Once again, WaPo publishes another article on the protest:
Gallaudet Univ. President-Elect Draws Fire
(CNN.com -
Gallaudet president-elect draws controversy
)
The protest also appeared in WaPo Express (page 9):
Gallaudet Protesters Ask for Aid
An article in USAToday.com -
Faculty mulls no-confidence vote against Gallaudet's president-elect
**********
Here's the FSSA's (Faculty, Students, Staff and Alumni) site:
http://www.gallyfssa.org
This site is updated regularly, of events and emails and other happenings on campus. However, it is not frequently updated like
Elisa
and
Ridor
.
People are still leaving comments in
DeafDC's blogs
. They're worth reading.
**********
Well, ta ta for now...
|